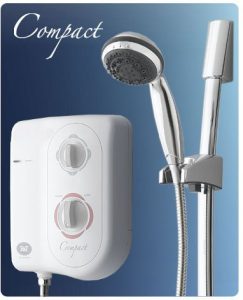 707 Compact Water Heater
The 707 Compact water heater is the perfect sprinkling solution for families who not only look for quality but also efficiency.  This unique 707 series model offers a wide range of energy and water saving features that are sure to provide comfort and convenience.  Its robust features help to save cost on utilities, while also managing fluctuations in water pressure.  The Compact heating unit is dependable and easy-to-use, making it the perfect shower companion.
The COMPACT 707 is the fuss-free, energy saving shower heating unit that gives you endless hot water fast.  The model is made with durable technology that is necessary for consistency in point-of-use.  First of all, the 707 shower heaters are rigorously tested for compliance with the Singapore safety standards.  Its technical specifications incorporate detailed features that guarantee maximum performance.
Because there is a deep understanding of the user needs, the dependable Compact product offers stabilizer valve and power selector control for an instantaneous, efficient showering experience.  The electric heating unit comes with a chrome swirl-jet message shower head and chrome hose for everyday comfort.  Its superior copper class tank is built to vigorous specifications which ensure reliability, performance, and longevity.  In case you are feeling lukewarm about your current water heater unit or thinking about installing an innovative, sleek unit in your new home, we recommend the Compact from the 707 family of water heater series.
Call us now @ 96249739 for your water heater installation
Compact Specification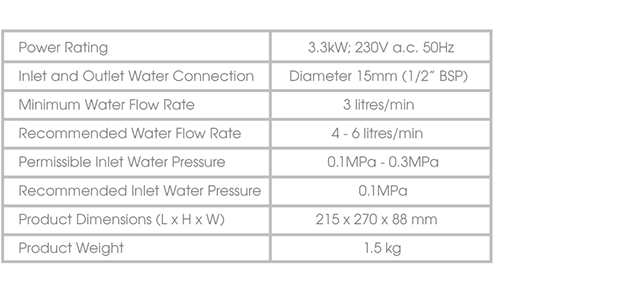 See also: